Short sale for a business owner differs from that of a residential short sale. When you are dealing with commercial short sales it means that mortgages, tax liens, assessment liens, transfers of titles and judgments are all encumbrances that now exceed the value at which a property is being sold. This happens because the owner has fallen behind on mortgage payments to the bank. Therefore, when doing a short sale, a buyer can replace the existing mortgage with a smaller one.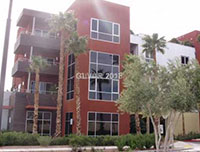 That is how a short sale for a business owner is different from that of a foreclosure or bankruptcy. If a business was to go into foreclosure, the court can take out all of the junior liens and unsecured debt, but in most short sales, the debtors will agree to accept less than the full amount that is owed. Short sales can be very intricate and tricky and while they are called "short" they can take longer than the parties involved would like them to. There are also several parties that are involved in short sales, such as the bank that holds the mortgage, the junior debtors and the buyer. Team Carver is equipped to deal with all parties when working on your short sale and we can get your property sold as efficiently as possible. We have many years of experience in the short sale business and after working in the Las Vegas market for over 10 years, we are well versed in how to effectively close deals.
While short sales for a business owner are obviously not your first choice, it can be better than going into foreclosure. We can help you assess your options and figure out the best route for you to take. We are here to guide you and make this process as easy as possible. We know that short selling is not ideal, but let us lay the ground work so that we can take some of the pressure off of you!