Looking for a discreet short sale Las Vegas and Henderson residents? Look no further than Team Carver for all of your short sale needs. We are thoroughly versed in what it takes to sell your home and foreclosure does not have to be your only option. The economy has suffered over the last few years and many people have had trouble making their monthly mortgage payments. We can walk you through the steps so that short selling your home does not have to seem so scary.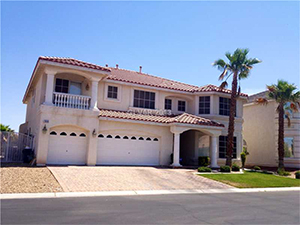 Many people come to us and ask to sell their home but a main concern is that they don't want the entire world to know their private information. We are equipped to offer you a discreet short sale Henderson home owners. If your home is currently under water and you are unable to catch up on your mortgage payments, we will work to qualify you for a discrete short sale. This means that we will make sure the process is as hassle free as possible, and as under the radar as possible. You will not have to put a sign in your lawn so that others in the neighborhood know your financial situation, and you will not be responsible for enduring endless showings throughout the week.
The reason to choose a discreet short sale Las Vegas home owners is that you do not want your information to be public knowledge. Many times we get clients that come to us worried that everyone is going to know their financial situation and they just want to keep everything a private matter. That is where we come in. Our team will do their best to ensure that your short sale is done quickly and quietly. We negotiate with lenders and know that we can get the best deal for your home. Negotiating with a lender can be the hardest part of a short sale, but we assure you we are the best in the business. We also make sure all of our clients are thoroughly educated before making their decision.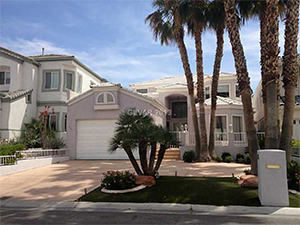 We have managed to stay on top of the most up to date changes in the discreet short sale Las Vegas market and encourage our clients to utilize the HAFA program. It is also vital to work with legal and financial experts so that we can even better advise you on your specific sale. At Team Carver, we make sure that things are done as quickly and painlessly as possible. We work using a bid system and will ensure that your home gets the highest offer before it is sold. We understand that a discreet short sale Henderson is not ideal, and we want to make the transition as easy as we can for you. It is a difficult time for you as well as your family and we try to do things as easily as possible so that you can move on from your situation. It is not uncommon today for people to need help. We understand that and we are here to lend a hand to those who need it. After our initial consultation, we will diligently market your property in order to find a qualified buyer. Short selling your house does not have to be more of a hassle than it already is, and we will do our best to make sure your home gets the money that it deserves. The bottom line is that we want this to be a seamless process for you. Short selling your home is difficult enough; we want to take any extra stress away and make this an easier transition for you and your family.