Las Vegas Luxury Homes
The definition of a luxury home varies from one buyer and seller to the next. Buyers and sellers define a luxury home using their own sets of criteria. The criteria used to define a luxury home can be extensive and diverse. Las Vegas luxury homes may be defined based on their craftsmanship, architecture, location, upgrades, finishes and price. However you define a luxury home Team Carver has the knowledge and expertise to help you achieve your goals. Team Carver has formed their knowledge and expertise over many years of working with buyers and sellers in the luxury home market throughout Las Vegas and Henderson.
Team Carver has experience in the following luxury communities in Henderson and Las Vegas:
HENDERSON LUXURY HOME COMMUNITIES
Dragon Ridge Country Club
Green Valley Ranch Estates
Seven Hills Estates
Terracina Seven Hills
LAS VEGAS LUXURY HOME COMMUNITIES
Estates at Southern Highlands
Foothills at Southern Highlands
Tournament Hills
Team Carver has also helped numerous buyers and sellers in the luxury high rise and luxury condo market. Team Carver has repeatedly provided exceptional service to buyers and sellers within Turnberry Place and Turnberry Towers.
SELLING YOUR LAS VEGAS LUXURY HOME
Team Carver understands that as a Seller of luxury Las Vegas homes and properties, your time is valuable. We appreciate the importance of your search for the right professional to manage the marketing and sale of your luxury home.
Marketing a luxury property demands competencies over and above those of the typical real estate agent.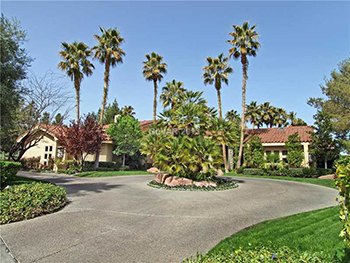 We will develop and implement a customized lifestyle marketing plan for your luxury residence.   Selling your home with Team Carver allows you to put our significant business strength and unparalleled marketing advantages to work to provide a real estate transaction that is as effective, efficient and stress-free as possible.
The advantage of listing with Team Carver is our connection to Berkshire Hathaway HomeServices Luxury Collection – a marketing advantage program in the representation of luxury properties and The Institute for Luxury Home Marketing – a unique organization comprised of real estate professionals who have completed special training in understanding of and meeting the needs of the very successful.  These memberships allow us to provide our clients with refined marketing tools and connections to thousands of Fine Homes Specialists who have earned the respect of their affluent clients. Your home deserves to be marketed by an expert.
Berkshire Hathaway HomeServices is the brand that has stood for strength, integrity and trust for many years.  We are the choice for thousands of sellers and buyers of luxury properties. In fact, real estate industry statistics show that Berkshire Hathaway HomeServicese maintains the highest average sales price of the top seven real estate networks in the United States.
Locally, Berkshire Hathaway HomeServices Nevada Properties, formerly Prudential Americana Group, has been a respected member of the Las Vegas real estate community for decades. Our market knowledge, commitment to service, use of technology and affiliation with Berkshire Hathaway HomeServices Luxury Collection provide you with marketing advantages that no local firm or international competitor can match.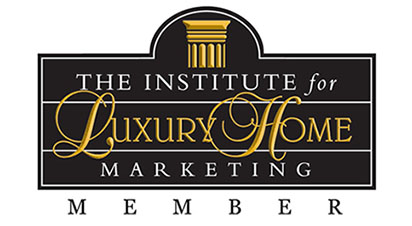 We hold the following designations and specialized training:
Certified Luxury Home Marketing Specialist – CLHMS
Berkshire Hathaway HomeServices Fine Homes Specialist
Remember only you can truly define a luxury property, so ask yourself what refinements and amenities constitute a luxury property.
Please contact us if you would like more information on Las Vegas real estate or Henderson luxury real estate.
Las Vegas Luxury Homes