PARKS IN LAS VEGAS >> SUMMERLIN PARKS >> South Tower Park
South Tower Park – Summerlin Las Vegas
South Tower Park in The Vistas is located at 1022 Park Vista Drive, Las Vegas, NV 89135 across the street from the South Tower. The South Tower Park is lush with lots of beautiful green grass for kids to run and play (and the pooches too but they must be on a leash).
The park offers residents an expansive place to play for everyone or to grab a book and relax under a shade tree. Gather friends and family and have a casual cook out using the park's facilities. Whatever your family prefers to do, the South Tower Park is a well kept park to enjoy it all.
Semi-shaded play area for smaller children at the South Tower Park in The Vistas.
There are two different areas for play with one being for smaller children and the second play are for elementary school age children. open field for kids to run.
Shaded barbecue area at the South Tower Park at The Vistas.
The park is shaded by Pine trees over the barbecue areas and shade trees over the benches and children's playgrounds.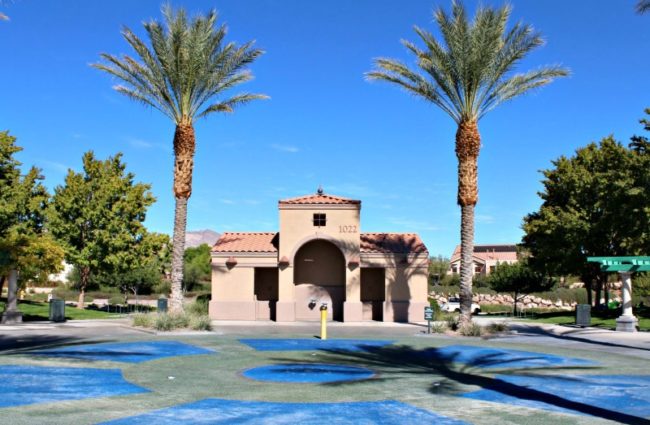 In the middle of the park you will find the two play area separated by a "splash pad" and the restrooms for visitors to use.
Summerlin Resources:
South Tower Park – Summerlin Las Vegas