SUMMERLIN LAS VEGAS >> RIDGEBROOK AT SUMMERLIN >> Southstar at Ridgebrook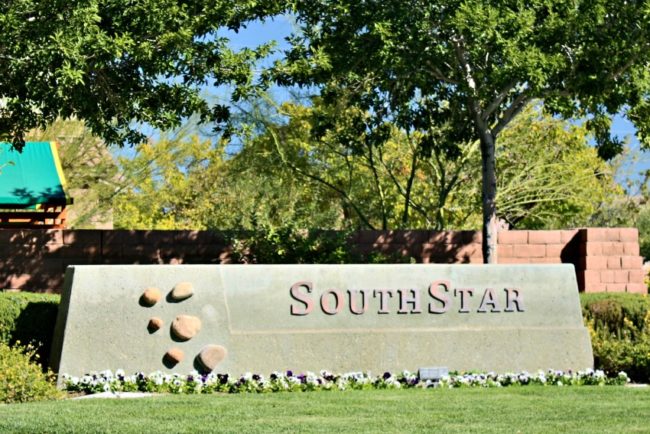 Southstar at Ridgebrook
Southstar at Ridgebrook is a neighborhood within the master-planned community of Summerlin in Las Vegas, NV in zip code 89135.
Developed by RS Development, Southstar at Ridgebrook consists of 115 single family homes with floor plans ranging from 1,553 SF – 2,050 SF. These homes were built on lots ranging in size from 3,485 SF – 8,712  SF.  The homes have 2 – 4 bedrooms and 2 – 3 bathrooms. At this time there are 14 Southstar at Ridgebrook homes with private swimming pools.
Streets within Southstar at Ridgebrook are Bellatrix Court, Evvie Lane, Pegasus Drive, Rusty Ray Drive, Sagittarius Drive, Zarod Road.
[icon icon="fa-home" size="35″ color="#2c2f74″] 
SUMMERLIN REAL ESTATE
Summerlin Homes for Sale Search by Zip Code
Other Real Estate Resources
[icon icon="fa-search" size="35″ color="#2c2f74″] 
SEARCH FOR SOUTHSTAR AT RIDGEBROOK HOMES
Below are the latest homes for sale for in Southstar at Ridgebrook in Summerlin – Las Vegas, NV. Click VIEW ALL to open in a new window for view all the listings.
Contact Team Carver at (702) 436-3615 or at Clients@TeamCarver.com to arrange the showings of the Southstar at Ridgebrook homes that are of interest to you with one of our experienced Summerlin real estate agents. You can also select SCHEDULE SHOWING, which is available on each individual Southstar at Ridgebrook real estate listing.
You can also use our Las Vegas MLS search and save listings of interest to your profile.
Southstar at Ridgebrook