HENDERSON NV REAL ESTATE >> ANTHEM IN HENDERSON >> Glengarry at Anthem Highlands
Glengarry at Anthem Highlands Henderson NV
Glengarry at Anthem is a neighborhood of 172 homes in the master planned community of Anthem.
Developed by Lennar from 2006 – 2011 offering 5 different floorplans ranging from 1,275 SF – 2,522 SF and lots sizes range from 3,920 SF – 14,810 SF.
Depending on the floorplan, the homes in Glengarry at Anthem have 3 – 4 bedrooms, 2 – 3.5 bathrooms, and 2 car garages.
There are 7 one-story homes and 165 two-story homes.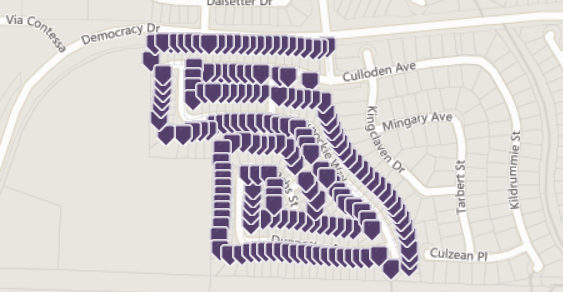 All homes include brick-paved driveways and two-car garages. Select floorplans have balconies or covered patios to enhance outdoor living space.
All homes in Glengarry at Anthem were designed to assist homeowners save money on monthly utility expenses by earning the U.S. Environmental Protection Agency's Energy Star and the NV Energy's Energy Plus certifications. KB Homes offered the new home owners features such as programmable thermostats, radiant-barrier roof lining, low-emissivity windows and efficient heating and cooling systems help keep household utility bills lower than homes that are not as energy efficiently built.
Glengarry is within walking distance of a variety of shops and restaurants. Residents also enjoy access to a community park.
ANTHEM REAL ESTATE INFORMATION
Henderson Real Estate Resources
[icon icon="fa-search" size="35″ color="#2c2f74″]
SEARCH FOR GLENGARRY AT ANTHEM HIGHLAND HOMES
Below are the latest homes for sale for Glengarry at Anthem Highlands in Henderson, NV. If you do not see listings, then there are none available at this time. Contact Clients@TeamCarver.com or use our contact page to set up a custom Las Vegas MLS search for you to be notified when a home becomes available in this neighborhood. You can also use our Las Vegas MLS search and save listings of interest to your profile.
Glengarry at Anthem Highlands Henderson NV
Glengarry at Anthem Highlands Henderson NV