Roma Hills Henderson NV
The area is one of the most coveted to live in here in Las Vegas. The guard gated enclave is filled with custom homes and it is only minutes from the strip. The community is located in the foothills of Green Valley Ranch in Henderson and there are 140 homes within the gates. People love the neighborhood because of its convenient location and peaceful surroundings.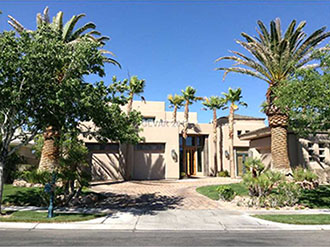 It is a great place to raise a family as there is around the clock security and privacy and you can rest easy knowing that your family is safe and sound.
In recent years, the price of a Roma Hills home has decreased about 30-50%. You can now purchase a home in this lovely gated community for anywhere from $500,000 to around $3,000,000. With prices this great, it's hard to imagine anyone passing up a chance to live in such serenity.
[icon icon="fa-home" size="35″ color="#2c2f74″]
ROMA HILLS IN HENDERSON REAL ESTATE
Other Henderson Real Estate Resources
[icon icon="fa-map-marker" size="35″ color="#2c2f74″]
ROMA HILLS IN HENDERSON LOCATION
You are just minutes away from the lively strip, as well as many of the most popular Southern Nevada destinations.
[icon icon="fa-futbol-o" size="35″ color="#2c2f74″]
PARKS
While living in Roma Hills you can enjoy the beautiful Black Mountains and gorgeous sunsets along with numerous parks playgrounds that are nestled throughout the community.
[icon icon="fa-lightbulb-o" size="35″ color="#2c2f74″]
LAS VEGAS VALLEY UTILITIES
NV Energy

Customer Service: (702) 402-5555
Outage Reporting: (702) 402-2900
Southwest Gas

Main Line: (877) 860-6020
Las Vegas Valley Water District
General: (702) 870-4194
Customer Service: (800) 252-2011
Henderson Water: (702) 267-5900
N. Las Vegas Water: (702) 633-1275
Call Before You Dig: (800) 227-2600
Republic Services

General: (702) 735-5151
Recycling: (702) 735-5151
RepublicServicesVegas.com
HENDERSON NV COMMUNITIES & NEIGHBORHOODS
Team Carver can ensure that you get the house of your dreams. We know what a huge decision it is to find that perfect house for you and your family and Roma Hills is one of the best communities in Las Vegas. You'll have quick access to much of Las Vegas while also having the security of knowing your home and family are being protected at all hours since it is a guard gated community. Let us find the perfect house for you and your family!
Roma Hills Henderson NV
Roma Hills Henderson NV